Korvenn Wing Glider Bamboo
The Wing Glider is a board intended mainly for the practice of wing surf (wing foil). Featuring a PVC / bamboo sandwich construction, with 2 central battens, this board is sturdy and lightweight and resists the constraints of sailing with a wing.
With a low volume, this wing foil board is for riders looking for performance and who want a very compact and lightweight board for surfing and jumping with a wing!
The bottom is hollowed out in central channel, and lateral bevels favor an early planning. Central strap inserts have been added to modulate the positions.
Lightweight and balanced, this board is formidable to pumping and allows you to fly quickly to surf or sail with the wing.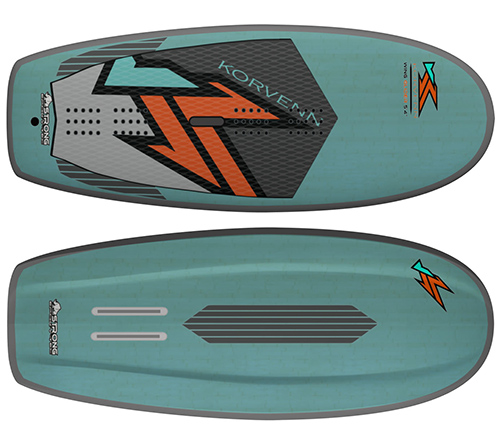 Dimensions:
5'4″ X 25  1/2″ (74 Litres) – Price: 750€
5'6″ X 26  1/2″ (85 Litres) – Price: 750€