Korvenn Innegra Carbon Surf Foil board
The surf foil is a board intended mainly for the practice of  foil surfing, but also to use with a wing for riders of good level who are looking for a radical board. Equipped with 2 central stringers, this board is robust and light and withstands the constraints of sailing with a wing.
With a low volume, this foil surfboard is also ideal for the practice of foiling pumping, and to practitioners who are looking for performance and want an ultra compact and lightweight board for surfing and jumping with a wing!
The straps inserts allow all options to navigate with a wing.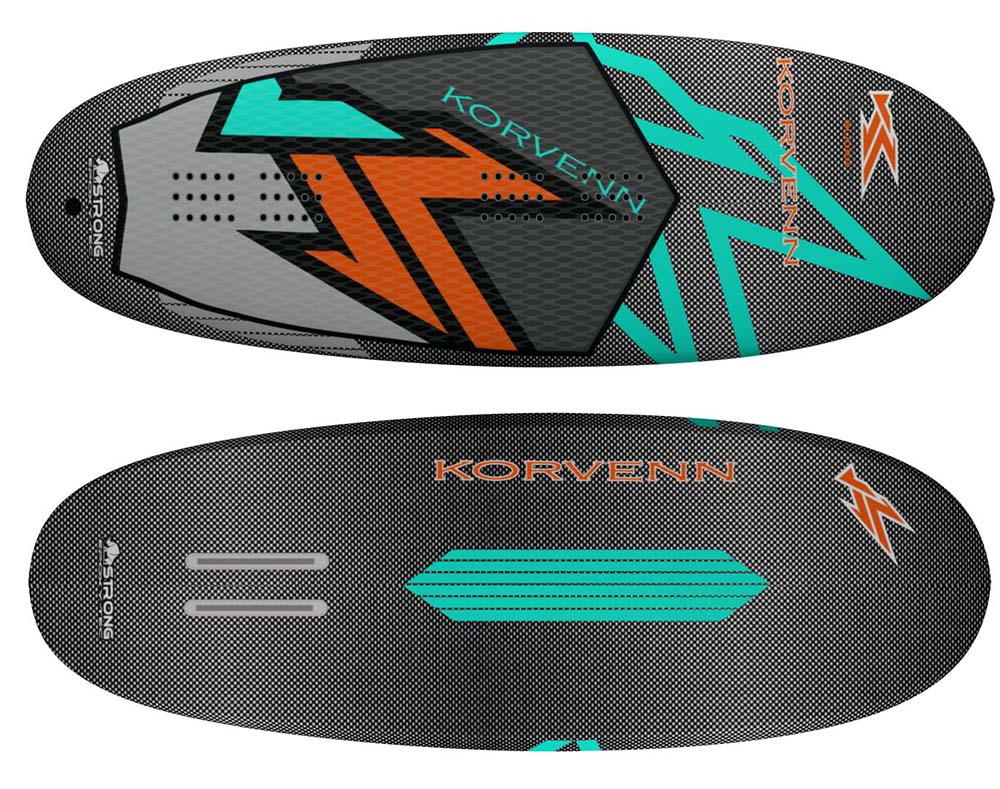 Dimensions:
5'0″ X 21″  (45,5 Liters)  Weight: 4,8 Kgs – Price: 650€