Wing foil is a booming discipline, but is the wing a recent or an old concept? It is quite easy to officially date the appearance of the first wing, since in 1982 a patent was filed under the name of "bird sail".
Its inventor, Roland Le Bail, a French man from the town of Carnac , developed the first wings made up of a rigid frame, and whose profile is extremely close to current wings: the shape of the arched leading edge, the dihedral , the hollow of the sail clearly recall the current forms of wings.
Roland Le Bail, who used his invention to propel himself on the water, but also on the ground with roller skates or on the snow with skis, was inspired by the silhouette of the birds to create his "Bird Sail". Convinced of the enormous potential of his wing, his invention will remain hidden for a long time probably by the development of windsurf, the flagship nautical sport of the 80s.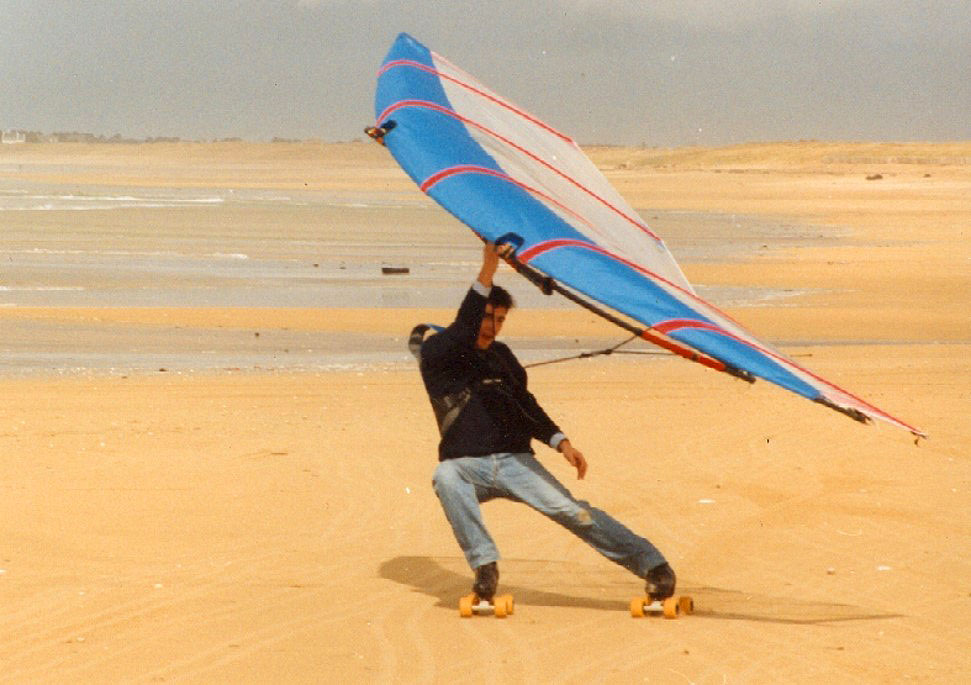 While Roland has a successful concept, another Breton from Finistère Bruno Le Gaignoux developed, during the same period (in the 1980s), a flying wings with an inflatable structure, which became the first kites. Nobody knows yet but these 2 inventions will eventually cross, the wing of Roland LeBail later benefiting from this concept of inflatable structure, which will make it lighter, and especially less bulky once folded.
It will also be necessary to wait for an essential element for the development of the wing: the foil which quickly appears as the ideal support to exploit the potential of the wing. It is therefore in 2019, 37 years after the filing of its patent, that the wing resurfaced and agitated the world of water sports. The discipline will of course have benefited from all the technological advances from foiling, kiting and windsurfing, but it seems legitimate to recognize the merit of its creator.
Today Roland Le Bail is over 80 years old, he is still interested in the development that follows his invention. Incredibly lively and always active, he is a positive man, always smiling and full of humor. It's always a pleasure to meet him and discuss the subject. Although his patent has fallen into the public domain and he will not benefit from the development of this sport, he recently told me that his main regret was to be a little too old to taste the joys of wing with a foil. .
Press-book (articles published in the 80s)